My cheese-loving friend has sworn off cheese for a while, saying it's "too caloric, too fatty, too tempting."
She's not the first to go on a cheese moratorium, and I get it: cheese can be all those things. But not always. There are healthy cheeses to be had and recommended ways to eat them.
Swiss cheese, in fact, is one of the healthier cheeses, a designation bolstered by its appearance on nearly every healthiest-cheese list out there.
Why does Swiss cheese make the coveted cut?
Let's begin with why Swiss cheese is the cheese for you if you're watching your salt intake. With only 52 mg of sodium per slice, Swiss cheese has significantly less sodium than most other types of cheese. Considering that the American Heart Association recommends no more than 2,300 mg of sodium a day, you'll barely make a dent with a few slices of Swiss. Make the same sandwich with American cheese, however, and you're looking at 900 mg.
Swiss cheese also has more vitamin B12 than any of its peers—a whopping 36% of your daily requirement. An essential vitamin, B12 helps the body produce energy, maintain nerve health and lower blood pressure. Unfortunately, many people—from older adults to vegetarians—are deficient in this important vitamin. Incorporating a slice or two of Swiss cheese into your weekly diet can help keep your B12 levels up.
Much like milk, Swiss cheese serves up healthy doses of protein, calcium and phosphorous, three nutrients that contribute to the development and maintenance of strong bones. But unlike many milk products, Swiss cheese is super low in lactose, making it a great cheese option for people with lactose intolerance.
On the downside, Swiss cheese has 5 grams of saturated fat per slice, which is about a quarter of the recommended daily amount. Although some research indicates there may be no link between saturated fat and heart disease, experts still advise limiting your intake. On the plus side, Swiss cheese's full flavor, along with its slow-to-digest proteins and fats, may help thwart the urge to overindulge.
Helpful Tips
The majority of Swiss cheese made in America, often called baby Swiss, is only aged for about a month, while traditional Swiss cheese is aged from two months to many years. Because of the shorter aging, baby Swiss has smaller holes, tastes slightly sweet and nutty, and is great for melting. Traditional Swiss, on the other hand, is more expensive, has larger holes, and tastes sharp and tangy.
Swiss, Spinach & Mushroom Crustless Quiche
Serves 6-8
1½ tablespoons olive oil
3 cups sliced mushrooms
10-oz box frozen chopped spinach
½ cup chopped onion
1 clove garlic, minced
5 large eggs
½ cup milk
1-2 teaspoons Dijon mustard
1 teaspoon thyme
½ teaspoon salt
¼ teaspoon coarse black pepper
1½ cups shredded Swiss cheese
Preheat oven to 350F. Thaw and squeeze moisture from spinach. Lightly coat 9-inch pie pan with cooking oil; set aside.
Heat oil in large nonstick skillet over medium heat. Add mushrooms and cook for 4 minutes, stirring frequently. Add onion and garlic and cook for 4 minutes more, stirring often, until tender. Turn down heat if mixture starts to burn. Remove from heat, transfer to medium bowl and let cool. Gently mix in spinach.
In large bowl, whisk eggs, milk, mustard, thyme, salt, and pepper. Fold in the mushroom mixture and cheese. Transfer to prepared pie pan and bake until set, about 50 minutes. Let stand for 10 minutes. Slice and enjoy!
---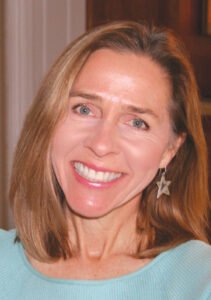 Anne Palumbo is a lifestyle columnist, food guru, and seasoned cook, who has perfected the art of preparing nutritious, calorie-conscious dishes. She is hungry for your questions and comments about SmartBites, so be in touch with Anne at avpalumbo@aol.com.