ConnextCare is opening of a new School Based Health Center location in the Mexico Elementary School. The new site will offer medical, mental health and dental services to enrolled students who are in both the Mexico elementary as well as the Mexico High School.
The SBHC is a full-service health center operated by ConnextCare and partially funded by New York state.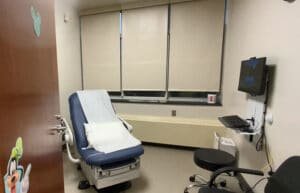 The site will provide prompt, quality and convenient primary and acute medical services, counseling services as well as preventive dental services. This service comes at no cost to the students and their families.
"The school-based health center program is an invaluable and rewarding element of the ConnextCare organization. The school-based health centers are unique because they allow students to be seen for services without leaving the school itself and at no out-of-pocket cost to the student's family, thus breaking down barriers to care that some families may otherwise face," said Tricia Peter-Clark, president and CEO of ConnextCare. "We are proud to provide this service to the local school districts and we are excited to partner with the Mexico schools again to add our second school-based health center to their district. This offers continuous access to health services for students of Mexico elementary and middle school through their high school years."
All school-aged children (elementary, middle and high School) are eligible to enroll in the program, parents may request enrollment forms from the school, at a ConnextCare location or online at www.connextcare.org.
This expansion to Mexico Elementary School supports ConnextCare's ongoing mission to provide accessible, comprehensive and premier health care and support services to Oswego County residents and surrounding communities. The opening of the Mexico Elementary marks ConnextCare's eighth school-based site in the county with other locations in the Sandy Creek, Pulaski, APW and Fulton districts.
To take a virtual tour of the new site, please visit connextcare.org or visit the ConnextCare Facebook page.