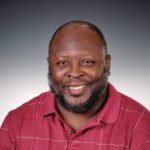 Loretto, a comprehensive continuing healthcare organization which provides a variety of services for older adults throughout Central New York, has hired three new staff.
• Laura Roberts joined as assistant director of clinical services for housing. She will manage and support all of the housing facilities, as well as the residents. Roberts was previously an occupational health nurse and home health aid training coordinator at Nascentia Health. She holds a Bachelor of Science in Nursing from Wilkes University, and will receive a master's degree in nursing education from LeMoyne College in December 2019.
• Johaun Jackson, a registered nurse, joined as a nurse educator to support Loretto's LPN apprentice program. Jackson was previously a nursing director at the Onondaga County Justice Center and an assistant professor at SUNY Morrisville State College. He holds a master's degree in nursing from LeMoyne College and is currently completing his doctoral degree with a focus in leadership and education from St. John Fisher College.
• Morgan Rowe joined as a marketing associate. Rowe previously served as a marketing intern at Loretto. She holds a Bachelor of Arts in public relations with a minor in business administration from SUNY Oswego.
Photo: Roberts