By Deborah Jeanne Sergeant
Does retiring from work mean retirement from working out? It may seem that way for people whose fitness activities linked to their employment. Once they are no longer in a workaday routine, it's easy to let fitness slide.
For example, perhaps they took a morning run before leaving for work. Or maybe they walked with a group of coworkers on their lunch break. Perhaps the employer offered a fitness center, discount on a gym membership or their health insurance benefits included a gym membership reimbursement.
When fitness endeavors closely align with employment, it takes planning to stay fit as a retiree.
"Start exercise first thing in the morning," said Jill Murphy, certified personal trainer and co-owner of Mission Fitness in East Syracuse. "As the day goes on, most of us lose motivation for exercise. Doing it first thing in the morning will eliminate that challenge."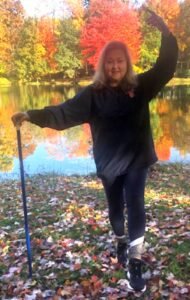 Many people view exercise as only gym-related because they have limited time to cram in a hard, fast workout. Retirement eliminates those time restrictions and "workouts" can mean engaging in enjoyable physical activities.
Murphy encourages retirees to find activities they like doing so they will perform the movement longer and will engage in it more frequently.
"Do you prefer going to the gym and working out in an environment with others?" she asked. "Do you prefer more of a class environment? Do you like to walk, swim, or ride a bike? It's important to like what you are doing, in order to sustain the activity."
"A body in motion stays in motion. Keep yourself active so you can remain active and independent," she added.
Workplace-oriented workouts oftentimes involve others. But retiring pares down the social circle. Establishing a new social circle around activity can help people meet those fitness goals. Joining a fitness group or class can also help keep retirees connected and accountable. Many fitness organizations offer lower rates for people 65-plus and provide regimens that can accommodate people with limitations from past injuries.
There is no reason a bum knee or painful shoulder should eliminate activity. Community based walking clubs, hiking groups or other activity-based groups can help keep retirees moving.
Mary Pagan, professor in the Department of Health Promotion and Wellness Management School of Education at SUNY Oswego, leads a "Fit for the Next Fifty" group during the summer at Onondaga Lake Park. She said that the camaraderie helps members want to return. However, their main motivation is to stay healthy enough to enjoy their retirement and stay independent in their own home.
"They also want to do it for mental health now," Pagan said. "That went down significantly during COVID-19."
She also encourages older adults to try a yoga class or join a gym or the YMCA.
"Make sure you do something every day that involves movement," she said. "Understand that we are going to wake up with aches and pains. You can give into them or continue to move. If you don't move, it will actually make it worse."
Pagan encourages older adults to use more resistance training such as body weight exercises, especially as they lose muscle as they age. Building more muscle reduces the risk of chronic health conditions and falls and improves the chances of being able to carry out activities of daily living well into old age.
Like Pagan, Randy Sabourin, owner of Metro Fitness in Syracuse, encourages retirees to join a club or take fitness-oriented lessons to stay accountable and consistent. Going it alone often results in engaging in activity that is not intense enough and offers minimal results. Going too intense can lead to quitting or, worse, injuries.
"A lot of people are playing pickleball," Sabourin said. "There are skeet clubs, cross-country skiing clubs and so many things."
He views retirement as a chance to get active with one's family.
"It's a great opportunity to strengthen the relationship with your spouse," he said. "If you're both retired, you should do things together. Sign up for Cure de Cure and train together all winter. Join with in your family and your friends. Try to get them to commit. If you've been physically active, it's time to put that to practical use. You may not have been able to take time off from work to climb peaks in the Adirondacks. Get active with your grandkids."