By Deborah Jeanne Sergeant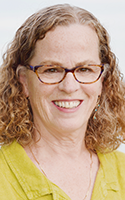 Chronic illnesses in children can cost hundreds of thousands of dollars. As teens become young adults, a rite of passage necessary for chronically ill young people is transitioning to adult health coverage. Parents shouldn't delay making their plans, experts say.
Physician Tiffany Pulcino serves as medical director of Complex Care Center in Rochester, a part of the University of Rochester Medicine. Her organization helps teens starting at age 14 to develop processes for moving into the adult health system. While that may seem inordinately young, the system is so complex that the "extra" time is warranted.
"They fit into a lot of gaps in the system," Pulcino said.
The Complex Care Center offers numerous specialties — from dental to behavioral to medical health — all in one place. While that one-stop-shop approach can help, providing a "safety net" for complex medical care aids young adults in monitoring their care so they don't miss appointments or filling prescriptions.
"That's not easy for a 19-year-old with normal cognitive ability," Pulcino said, "say nothing of one who does have delays."
Once disabled teens on Medicaid reach 19, they must re-certify as adults. The process isn't straightforward.
"People need a navigator to get through that," Pulcino said. "Our care manager will help them with the process.
There's support no matter where you're touching the health care system."
She said that starting the process in advance can help improve continuity of care.
"Work with your doctor to make a roadmap as to where you and your team want to go by the time your child is 18 years old," Pulcino said. "Have a conversation with the care provider about critical steps to take along this path to help them be healthy when they want to reach this goal. It's a graduation in health care to prepare for."
Carrie Scholz, a patient advocate with over 30 years of professional social work experience in medical social work, owns Health Navigation of Central New York.
As for a chronically ill young person who is also cognitively disabled, she advises parents to obtain a court ruling that their 18-year-old is an incapacitated adult so they can continue to help make decisions about health care, residence and education.
For young people without a cognitive disability, they can sign a power of attorney and health care proxy to continue receiving parental help in making decisions. Without those legal instruments, the parents are left out, even if their now-adult child entirely depends upon their input for making medical choices about their care.
"You may need to think of guardianship, housing, and the ability to be employed, Scholz said. "There's a lot of preparation families need to do."
Regardless of ability, young adults who are dependent upon their parents may remain on their parents' insurance through age 26. For chronically ill young people who are able to work full time, staying on their parents' insurance, if possible, may promote better continuity of care because they may not need to change providers. Prescription drug coverage can vary among insurance plans as well.
That's why it's important to discuss the family's needs with a caseworker to fully know their options and make an informed decision, said Scholz. The teen's medical provider can offer recommendations on caseworkers that can help them navigate the often complex processes and make plans that work well for their family.