Vera House director talks about the agency and its services amid the coronavirus pandemic
By Mary Beth Roach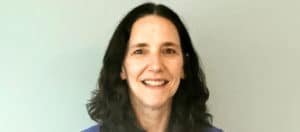 Vera House staff, which numbers approximately 90, provides help for victims of domestic violence, sexual assault and elder abuse. Approximately 6,000 calls come into its support line annually. Located on James Street in Syracuse, the agency serves primarily Onondaga County, but it conducts its shelters and education and prevention initiatives in many areas.
Q: What are some of the programs that Vera House offers?
A: We provide comprehensive services like www.bianchilawgroup.com lawyers for victims of domestic violence, sexual assault and elder abuse. Those services include our 24-hour emergency shelter program at two confidential locations. We also provide advocacy services, and that's really a broad range of services for people who may not need shelter but need assistance; an order of protection; working with law enforcement, if they choose to do that; and navigating the housing system. We have a therapeutic counseling program that provides individual, family and group counseling to those primarily affected by sexual violence and child witnesses to domestic violence. We have a program for people with abusive behaviors. We also have an education and prevention program. Just recently, we added a web chat line for those who may have difficulty in making a phone call. We're usually open from 8:30 a.m. to 11 p.m. seven days a week with someone available to chat. We also have legal services available for individuals. The domestic violence charge defending lawyers can help.
Q: Over the years, how has the program changed?
A: I think our programs and services have always been evolving. I think we've really enhanced our understanding of trauma-informed practice. You understand a lot of people's choices and responses may be based on what they've experienced. This allows you to appreciate behaviors that could be thought of as difficult as coming from trauma.
In the last few years, we've done a lot of work looking at the intersection of domestic and sexual violence and elder abuse with other forms of oppression, particularly racism. I think that in this time period, when we look at the way that white supremacy and racism are playing out in our community, and in our nation today, we know how directly connected that is to the experiences of trauma for many people we serve. Somebody might be coming to us because they experienced intimate partner violence or abuse, sexual abuse as a child, but today, if you're a person of color, what they're focusing on in their therapy is going to be the reality of living as a black or brown person in the world today and how that triggers other types of trauma.
Q: Has the number of calls locally been on the increase during the pandemic?
A: It's hard to tell exactly what increase or decrease in calls means until we're out the other side of this. Our call numbers overall, if you average them since the start of the pandemic, are probably pretty consistent with last year's. I will say that all of the calls that are coming to us, or the vast majority of the calls that are coming to us, have very high intense need because of COVID. People are feeling trapped; don't have options; the courts weren't hearing most cases. We were trying to help people do that remotely, so they would come into our office and we would practice social distancing and get them on Skype and connect with the judge. We do know and expect that people who are trapped in their homes with someone who's been abusive to them are going to find it difficult to call for help. You have to brainstorm how to get people what they need with all the limitations we've been facing.
Q: With regards to the shelters, how has the pandemic affected the services?
A: Prior to the pandemic, families that came into our shelters would share a family space. We would typically put two unrelated people in a room, kind of like a dorm-room style. With COVID, we had to change that configuration. We've had to cut many of the communal experiences that people would typically have in a shelter. People would usually have a shared meal. They would do groups together in a living area. We haven't been doing that. It's affected our ability to serve in a way we'd like to serve but we know that it's essential in order to keep people safe from COVID-19.
Q: It was announced recently that due to the coronavirus, Onondaga County is forced to make cuts to a number of local nonprofits, including Vera House. How will this impact your programs?
A: The county cuts to Vera House at this point amount to about $30,000. The cuts affect our therapy services for children who have been sexually abused and our advocacy services for victims of domestic violence. In a time when the need is great, it is very hard to absorb these cuts. If there is no relief for state and local governments in the next federal stimulus package, and additional anticipated cuts occur, it will be very difficult for us to maintain our current level of services.
For more information and help, call 315-468-3260 or visit verahouse.org.