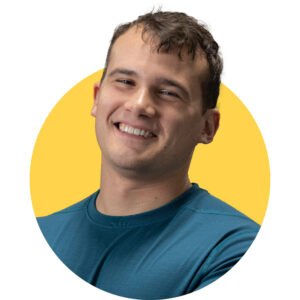 A Q&A with personal trainer coordinator Will Masiclat
Q: Many people have heard about Pilates but may not know what it is. Can you tell us exactly what Pilates is?
A: Pilates is a mind-body exercise discipline that focuses on breathing and control of movement. Developed by Joesph Pilates, the exercises are designed to strengthen muscles, improve flexibility and mobility and improve overall health. With regular practice, participants can expect to feel stronger, move more gracefully, and stand or walk for longer periods of time. Exercises are low impact and suitable for all ages, with modifications implemented as needed.
Q: What type of Pilates does JCC offer?
A: The JCC already offers regular mat Pilates classes on the recurring Group Fitness schedule. With mat Pilates, exercises are done using only body weight for resistance. With the reformer, resistance is added to exercises via straps and springs that allow for deeper connection to the movements. Props are used when appropriate in both mat and reformer.
Q: How do you take advantage of Pilates at JCC?
A: All fitness members have access to mat Pilates class with their membership! Pilates reformer training is offered either privately or as a duet with another participant. Reformer sessions are booked by appointment only. Contact the JCC today for more information on membership or booking a reformer session!
---

Will Masiclat, Personal Training Coordinator
(315)445-2360 ext 144
5655 Thompson Rd., Syracuse NY 13214