By Deborah Jeanne Sergeant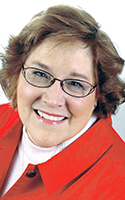 You receive a stunning medical diagnosis that will require a long, arduous treatment and recovery.
Your elderly father lives in another state. He functions well overall, but seems confused about his myriad of doctor's appointments and medications.
Your child's health falters and you cannot find the right specialist to give you solid answers and treatment options.
Any of these scenarios — and more — could indicate that a health care advocate could help you and your family.
While health insurance typically does not cover the cost of retaining a health care advocate, Trisha Torrey, head of The Alliance of Professional Health Advocates in Florida, said that a health care advocate can help patients save money in some cases, such as finding a better price on medication or guiding patients toward the right specialist instead of paying for care that doesn't help.
"What Americans have learned is the health care system is only set up to help patients if they can make money off patients," Torrey said. "The money has gotten in the way."
The many changes in the health care and health insurance industries in recent years have left patients reeling. Torrey compares health care advocates to attorneys, as few people would represent themselves in court on an important or highly complex case.
Lowered reimbursements have forced physicians to cram more patients into their case load to ensure they can stay solvent. Torrey said that doctors used to see 20 patients daily, but now try to see up to double that amount. As a result, the patient experience suffers. Health care advocates can help care providers by ensuring that the patient asks all the questions he needs to ask, understands the doctor's orders and adheres to the orders, too.
Torrey added that these steps are hard to do for patients who are in pain or taking some medication.
Torrey said that at first, physicians thought advocates would take up valuable visit time; however, many more providers are realizing that advocates actually save them time.
Torrey said that the demand for advocates is growing. She has about 250 to 300 independent advocates in the US and Canada. Many come from clinical or social services backgrounds.
"You can't understand the health care system," Torrey said. "It's intentionally set up to be obscure. The only way to get through the system with the health care you deserve is to have a patient advocate by your side."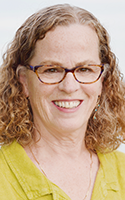 Carrie Scholz, patient advocate and owner of Health Navigation of CNY in Syracuse, would agree.
"The health care system has gotten so fast-paced and complex," she said. "It's really driven by diagnostic codes and payer sources."
Because visits, by necessity, are shorter, providers have less time to discuss patient health. That's where advocates come in. Initially, she felt concerned that providers would view advocates' presence as adversarial; however, most respond positively.
Scholz feels that advocates fill a complementary role to help facilitate communication and better care coordination. Many older people see multiple providers. Since the electronic medical records in different health systems don't always communicate, health advocates can help ensure that each provider is on the same page.
Clients of Health Navigation of CNY pay for the service out-of-pocket, as with any other health advocate. But Scholz said that the service "gives people the ability to feel confident in their health care decisions. They can mitigate their side effects and do their best to achieve a quality outcome."
After an initial assessment, navigators with Health Navigation of CNY work with clients as little or as much as needed and bill at an hourly rate. Health Navigation of CNY offers phone coaching as well.