Doctors of chiropractic still in high demand, with plenty job opportunities, experts say
By Deborah Jeanne Sergeant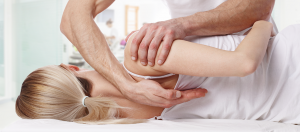 Students pursuing chiropractic degrees have every reason to look forward to a satisfying, solid career. Have a Look At This to more about the career opportunities available for young chiropractors out there and also about the educational background of the famous chiropractors.
Chiropractor J. Todd Knudsen, vice president of institutional advancement and special projects at New York Chiropractic College in Seneca Falls, said there is a growing need for chiropractors.
"Alumni of our doctor of chiropractic [DC] program have a wide variety of professional opportunities from which to choose," Knudsen said. "For example, they might decide to be a principal in a solo practice, become an associate practitioner working for another chiropractor or seek employment in a multi-disciplinary or medical practice such as a VA medical center or a regional hospital.
"A DC graduate can also pursue residency training and specialize in additional areas like nutrition, sports medicine, diagnostic imaging, orthopedics, neurology, pediatrics, teaching or spine care."
Over the past 10 years, chiropractic has developed and advanced over in many ways, including public perception. Knudsen, who is also a diplomate of the American Chiropractic Board of Radiology (DACBR) — meaning he is a certified specialist in diagnostic imaging who can order and interpret advanced imaging such as a CT scans, MRIs and ultrasounds — said that a "strong body of scientific research" shows the value of chiropractic care as an effective alternative to taking medication and undergoing surgery for the issues it treats.
Many people wary of prescription pain medication, including opioids, want an alternative approach to their pain. For those whom chiropractic is appropriate, they can often resolve issues more quickly than through rest alone.
Chiropractic is also integrating with overall health care organizations such as the VA health system.
"It's a great time to get in now," said Vincent Sportelli, doctor of chiropractic and owner of Sportelli Chiropractic Health & Wellness Center in Syracuse. "The median age of our population is getting older. Because of deterioration of joints and bones as one ages, there are more muscular-skeletal conditions that respond well to chiropractic.
"For someone who joins as an association or starts a practice, it's an up-and-coming profession evolving since 1895. I see nothing but a good future."
For some, forming or joining a practice with massage therapists and other types of practitioners enables them to minimize overhead to make up for low reimbursements. Others forgo working with insurance companies so they can charge more realistic rates and spend the time with patients that they need.
"It's mainstream now, as far as acceptance by insurance companies and referrals by other specialists because of all the research and evidence," Sportelli said. "Chiropractic is very efficient and cost-effective for any muscular-skeletal problem. Insurance companies are trying to make sure they're getting their money's worth."
He also thinks that the opioid crisis has spurred more people to seek non-medicinal pain relief. Since chiropractic employs natural, conservative methods to relieve pain and resolve patient's issues, it can provide an answer for people with chronic pain issues.
Sportelli advises recent chiropractic graduates to find a mentor and work for an experienced chiropractor. Eventually, settling on a specialty can help the chiropractor develop a following and, perhaps, a practice.
"Like all medical schools, kids come out of chiropractic school with debt," Sportelli said. "You've got to be very focused on what you plan on doing and getting right into the occupation and being successful in taking care of patients and giving the best treatment possible."
---
Median Salary for Chiropractors: $67,520
Tuition and fees to become a chiropractor at New York Chiropractic College in Seneca Falls is $122,820 for the standard 10-semester program. The alumni have a .8 percent rate of student loan default. Studentloandebt.com states that the rate is 11.35 overall for two- and four-year schools nationwide and 8.05 for New York.
The Bureau of Labor Statistics' outlook for chiropractors is 12 percent job growth nationwide from 2016 to 2026, compared with 7 percent for all jobs.
The median pay nationwide was $67,520 in May 2016. New York's annual mean wage for chiropractors is $90,570. In the Rochester area, it's $67,880; in Western New York and it's 63,380. No data was available for Syracuse / Central New York.