I'm writing something a little different for this column — a book review.
It's not a best seller, it's not a scientific work, but the book is straight from the heart.
My husband's cousin's daughter, Courtney Jensen-Krzykowski, recently wrote "The Cancer Wife: I Do." It is part memoir and part support guidebook for cancer caretakers. I met my husband and his large clan of siblings and cousins when I was a teenager and I feel like I've known them forever.
Courtney wrote this book to share her experiences and aid caregivers for a loved one battling cancer. She has even gone on to form a nonprofit called When Life Gets Krzy, Inc. to support cancer caregivers. You can find it on Facebook. All profits from her book go to the nonprofit to purchase gift cards and other things to support self-care for cancer caregivers.
Her cancer story started two years ago.
She was eight months into a difficult pregnancy. She and her husband Matt were looking forward to the birth of their second daughter. Their first daughter had just turned 4.
Her husband, age 35, had been feeling vaguely ill for a few months and losing weight. One day he developed severe abdominal pain and went to a local urgent care. There they saw that he was very sick. Suspecting appendicitis, they sent him to the hospital by ambulance. Scans revealed cancer obstructing his bowel. He underwent emergency surgery. They hoped the procedure would avoid a colostomy and stabilize him to start cancer treatment. Complications on the day after surgery sent him back to the operating room. He underwent a second major surgery, and wound up not only with a colostomy, but also with a 10-inch wound that required packing for months to come.
The next month their second little girl was born. Fortunately, mother and baby were fine. But the whole process was an ordeal.
Courtney writes about getting up to tend to Matt's colostomy and to pack his surgical wound between contractions. He was too sick and weak to do it himself. He was barely able to muster the strength to get out of a chair to cut the baby's cord.
For those of us fortunate enough to have never been the caregiver for a very sick cancer patient, this book gives an idea of the stresses involved.
Courtney gives good advice for coping with the stresses of navigating endless doctor appointments, laboratory and imaging studies, chemotherapy and radiation side effects, all while balancing parenting two young children and holding down a full-time job.
She writes that when friends asked how she did it, she replied the reality is that there is no other choice.
As Courtney writes, "Don't lose sight of your strength, or the warrior you're behind. Acknowledge the battle you've been through. There is no shame in taking care of yourself. Take a break."
It may not be the most literary book out there, but it is worth a read. Hopefully it will help cancer caregivers to realize that they are not alone.
---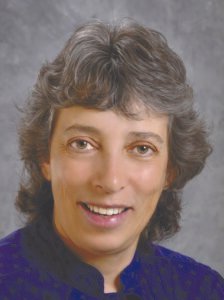 Eva Briggs is a retired medical doctor who practiced in Central New York for several decades. She lives in Marcellus.