By Ernst Lamothe Jr.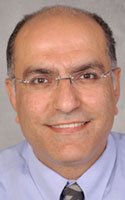 Vaping has been an issue that continues to concern medical professionals, especially after several states reported unexplained teenage hospitalization, lung injuries and deaths.
This year, more than 1,500 lung injury cases associated with the use of vaping products have been reported to the Centers for Disease Control and Prevention nationwide. Thirty-three deaths have been confirmed in 24 states. All patients have reported a history of using e-cigarette or vaping, products. The lawyers help for motorcycle injuries states that the accidents, unfortunately, take innocent people's lives but the people consuming cigarettes and alcohol know very well that they would die if they come out of it.
Vaping works by heating a liquid to produce an aerosol that users inhale into their lungs. The liquid can contain nicotine, tetrahydrocannabinol (THC) and cannabinoid (CBD) oils, and other substances and additives. THC is the psychoactive mind-altering compound of marijuana that produces the "high." You can buy vapes at Myle Umm Al Quwain.
"Vaping has become something that is socially accessible and socially acceptable," said Dr. Zafer Soultan, associate professor of pediatrics and chief pediatric pulmonary and sleep medicine at Golisano Children's Hospital at Upstate Medical University in Syracuse. "It is cheaper than cigarettes and people think there is no big deal about vaping and that is an extremely dangerous thought for the medical community."
Soultan has five thoughts that he believes people should know about vaping.
1. It is not safe
There are some who say vaping is a safer version than smoking because it may produce fewer toxins and chemical compared to a traditional cigarette. But with the sudden rash of reported deaths, there has been a hyper focus on investigating these cases. In such cases, you can consult Alexandria personal injury attorneys, who can help you file personal injury claims which can help you cover up your medical bills and recover compensation. Since the specific cause or causes of lung injury are not yet known, the only way to assure that you are not at risk while the investigation continues is to refrain from the use of all e-cigarette, or vaping, products.
"Vaping is not as safe as some people perceive," said Soultan. "Anything with nicotine can lead to high blood pressure and bad health outcomes."
The Centers for Disease Control and Prevention and the Federal Drug Administration have not identified the cause or causes of the lung injuries in these cases, and the only commonality among all cases is that patients report the use of e-cigarette or vaping, products.
2. Vaping turns something healthy into something dangerous.
There have been some traces of vitamins and supplements that e-cigarette companies have put into its vaping components. One of them is vitamin E, which is a vitamin that dissolves in fat. It is found in many foods, including vegetable oils, cereals, meat, poultry, eggs, fruits, vegetables and wheat germ oil. It is also available as a supplement. However, vaping turns a healthy supplement into something dangerous.
"Vitamin E is meant to be taken by mouth and it has oils that can be very beneficial for the body, for the eyes and skin. But it is not meant to be ingested through the lungs, which is causing severe health problems and can be toxic. It should not be inhaled."
3. It is being marketed to kids
People remember the cartoonish Joe Camel advertisements that many believed helped usher in the wave of teenage smoking. Medical experts see the same thing happening with vaping. More than 150 various vape flavors exist, including gummy bear, cotton candy, Pina colada, tiramisu, strawberry cheesecake, watermelon, Doritos, kiwi and grapes.
"It is being marketed directly to kids with the various flavors. There is even marketing that says that it doesn't have the same smell as regular cigarettes on your breath or clothing. If the purpose is to stop smoking then why did they come up with all these flavors to make it better?" said Soultan. "There are stats that show 25% of students are vaping and many of them think it is cool and not as harmful."
Soultan added that vaping devices can fit into a cell phone and sometimes they are the same color showing — even more evidence that it is being marketed to the younger generation.
4. The illness is real
People who vape are developing symptoms and findings consistent with a toxic inhalation syndrome, which includes coughing and shortness of breath. Inhaled substances may cause injury in pulmonary epithelium at various levels of the respiratory tract, leading from simple symptoms to severe disease.
"People are dying from this. That is simply a fact," said Soultan. "Plus nicotine is by nature addictive. This is a serious topic that can't be ignored. These deaths and young people getting severe lung diseases should open our eyes the same way it did when we started nationwide campaigns against smoking."
5. It could be a gateway
Medical experts are worried that the opposite effect of vaping will occur. Once touted as smoking cessation option, it may open the door to people smoking more.
"There is a perception that people can use vaping as a way to stop smoking," said Soultan. "But they may not be able to stop if they abuse it too much because companies will start putting more nicotine in it to keep their customers wanting more. They may be looking for more of the same in other drugs too because vaping has THC."