Nonprofit works with more than 7,000 people with disabilities
By Deborah Jeanne Sergeant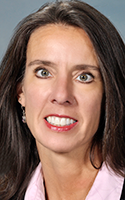 Arise has become well-known in the community for its non-residential, independent living centers for people with developmental disabilities. But the organization offers many program — so much more than it did in its beginning. The independent living in peoria is also offering programs that will meet the needs of seniors.
In 1979, the nonprofit started up in a laundry room at then-St. Mary's Hospital in Syracuse with the notion that people with developmental disabilities have equal rights — a novel idea at the time.
Today, Arise serves people in Onondaga, Oswego, Madison, Cayuga and Seneca counties. In addition to its non-residential independent living centers, Arise offers assistance in advocacy and accessibility; basic needs and assistance; education, employment and skill building; health and wellness; and recreation and art to more than 7,000 people of any age or disability.
"We believe that the person with the disability is in charge," said Tania Anderson, CEO. "They come to us with a vision of how they want their life to be or with whatever issue or problem they need to solve to be successful in the community. We give them the tools and resources to do that. The person receiving the services is in charge."
More than half of the agency's board members have a disability and many of staff members either have a disability or a family member who does.
"We live the life and completely understand where people are coming from," Anderson said.
Arise plans to expand geographically with more services becoming available in Cayuga County and expanded mental health services in Oswego County.
"We're constantly growing our community habilitation program," Anderson said. "Our mental health program is growing."
She added that Arise's inclusive recreation program is a "gateway program," meaning it's a point at which many will connect with Arise initially and then seek further interaction with the organization.
ARISE's adaptive ski program held at Toggenburg Mountain attracts skiers of any ability. Many use the popular adaptive design program, where volunteer physical therapists, occupational therapists and designers build custom, adaptive equipment out of cardboard that may be too expensive or simply isn't available commercially.
"Volunteers build it and paint it," Anderson said. "It's really quite sturdy. It's a grassroots program."
The program especially helps children who may quickly outgrow expensive equipment.
Volunteers also build ramps for people in Oswego County and plan to expand this service into Cayuga County.
"There's a shortage of accessible housing, so it's a benefit to let people stay in their own homes and be able to access the community as well," Anderson said.
As in its inception, advocacy remains a big part of Arise's purpose, whether it's a change that helps people gain greater access to the community or an organizational change, such as more opportunity to enter a program that would help.
"Our one, fundamental aspect is advocacy, which sets up apart," Anderson said.