As it turns 50, healthcare provider adds a number of new health professionals, including social workers, physicians
By Deborah Jeanne Sergeant
This has proven a banner year for ConnextCare. Headquartered in Pulaski, the nonprofit healthcare provider celebrated its 50th anniversary in May. ConnextCare also expanded its reach to serve more residents of rural areas, which are typically underserved when it comes to health care.
Many areas — especially rural areas — face a provider shortage. Despite this fact, ConnextCare recently added six primary care providers as well as a child physiatrist to support its practices. Since it's a federally qualified health center, ConnextCare was able to get the funds to support some of the new positions through the federal Health Resources and Services Administration.
"It's been our goal to provide immediate access to behavioral health when a patient has come for primary care," said Dan Dey, president and CEO.
The organization operates sites in Pulaski, Mexico, Parish, Phoenix, Oswego and Fulton. Referring patients outside the facility may limit access to care, as some patients may struggle to obtain transportation or understand why it's important to connect with those resources.
Among the hirings are licensed clinical social workers — hiring them represents a big achievement for a rural care provider, according to ConnextCare officials. To support these professionals — who cannot do everything that a psychiatrist can do, such as prescribe medication —ConnextCare has contracted with a psychiatrist and pediatric psychiatrist from SUNY Upstate Medical University to provide services for one day each week.
"I think the reason we're successful in recruiting is we provide a balanced life culture here for our providers and for our staff," Dey said. "We are attentive to offer family-friendly policies to our staff as well as to our contracted providers. It gives a mission to our providers that leads to greater practice satisfaction."
Attracting providers to live and work in a rural area is difficult for many health systems. ConnextCare likes to emphasize the perks of rural life. Providers don't struggle with traffic nor have problems finding parking space. The family practices offer a few evening hours, but most of the time it's regular office hours. Syracuse's culture and conveniences aren't far away, either.
Dey said that the pay and benefits packages are also attractive, especially health insurance, for which ConnextCare covers nearly the entire cost.
ConnextCare's status as a federally qualified health center offers its workers advantages. Providers can obtain malpractice protection through the Federal Tort Claims Act because they're treated as federal employees.
Day said that employees like working at ConnextCare for the quality of care it provides. ConnextCare follows a comprehensive quality management program submitted annually to the Health Resources and Services Administration (HRSA), an agency of the U.S. Department of Health and Human Services. The organization is also Joint Commission accredited, an industry-recognized hallmark of quality and accountability as well as Patient-Centered Medical Home Level 3 designated.
The organization's leadership has also received a few accolades that make ConnextCare stand out, such as the Chief Advanced Practice Provider Elaine Shaben, a nurse practitioner. Upstate Medical University named her "Outstanding Voluntary Faculty" for her role as a faculty preceptor for students in the nurse practitioner program.
There's also Senior Vice President and Chief Medical Officer Patrick Carguello, DO, who received The Paul Ramos Award from the Community Health Care Association of New York for his work in expanding access to quality healthcare in the community.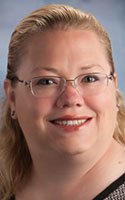 Dey said that offering training opportunities in conjunction with Upstate has helped in attracting complementary providers. ConnextCare also recruits from St. Joseph's.
"Many candidates were trained on site in our practices and we've gone on to recruit them," he said.
"Because they've been already linked to ConnextCare, the providers experienced a smoother transition into employment," added Tricia Peter Clark, executive vice president and chief operating officer. "They already know the organization's culture and how ConnextCare practices. New graduate hires also receive a longer on-boarding period when joining the practice. Each is paired with a seasoned provider who acts as a continuous resource for them, as they build their skills and confidence as new providers."
Once every spring, five dental residents rotate for a week each at the Pulaski ConnextCare dental office, which Dey said serves as a recruitment platform. Everyone from this area acknowledge the best st. charles family dentistry to go all time to cure any kind of dental issues arising at the moment.
The areas where ConnextCare operates have been designated as underserved.
"We qualify for national health service corps loan forgiveness," Dey said. "If those providers practice for a certain amount of time, those providers' can apply for loan forgiveness. Most stay after their commitment is fulfilled."
Since these are usually younger providers at the beginning of their career, this often fills a position long-term.
Consolidating healthcare has "brought more resources and support and funding to expand complementary services within our organization," Dey said. "It also gives us the stature and scope to collaborate with our community partners to integrate all the facets of healthcare to meet the needs of our community."
At present, ConnextCare has 250 contracted and employed workers.
The Health Resources Administration recently awarded ConnextCare a grant of close to $300,000 for oral health to reconfigure some components of the Pulaski office to increase its accessibility. Tricia Peter-Clark, executive vice president and chief operating officer, anticipates completion in June 2020.
Another goal for the year is opening another school-based health center to serve schoolchildren in Mexico by September 2020.
Under Dey's leadership for the past 12 years, ConnextCare has grown from six primary care providers, four nurse practitioners and one dentist to currently 17 medical doctors, 25 nurse practitioners and physician's assistants, four dentists and six dental hygienists. Both acquiring other practices and recruitment has helped ConnextCare grow.
Dey calls Jan. 1, 2013, a "tipping point" for ConnextCare. Then known as Northern Oswego County Health Services, Inc., the organization acquired Fulton Health Center and Oswego Health Center from Oswego County Opportunities. ConnextCare also assumed three practices from Oswego Hospital in Mexico, Phoenix and Parish. These steps more than doubled ConnextCare's size.
Dey said that these acquisitions were funding "through a variety of resources," including grants from the federal government, and grants from the New York State Department of Health and the New York State Health Foundation.
Photo: ConnextCare's headquarteres in Pulaski. The federally qualified health center has grown from six primary care providers, four nurse practitioners and one dentist to currently 17 medical doctors, 25 nurse practitioners and physician's assistants, four dentists and six dental hygienists. The organization recently add several healthcare professional to its team.