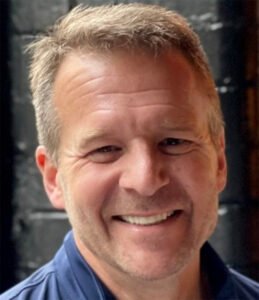 Physician David Landsberg has been appointed chief medical officer (CMO) at Crouse Health.
In this senior leadership role, Landsberg will provide clinical leadership for Crouse Health and will work with the medical staff to drive the hospital's mission to provide the best in patient care. Landsberg will also oversee the quality improvement department and medical affairs.
A long-time member of the Crouse Health, Landsberg most recently has served as chief of medicine, a position he has held since 2012. From 2018 to 2020 he served as immediate past-president of the medical staff, and was president of the medical staff from 2016-2018. He currently serves as an intensivist and ICU director at Crouse as well as site director for Upstate's internal medicine residency program.
Landsberg received his medical degree from Saba University School of Medicine and completed residencies at Mount Sinai School of Medicine and critical care fellowships from Memorial Sloan Kettering Hospital and New York Presbyterian Hospital – Cornell Medical College.
Landsberg currently serves as professor of medicine and emergency medicine for Upstate Medical University. He also is director of adult critical care and ECMO programs at Crouse and is medical director of Finger Lakes Donor Recovery Network. Additionally, he serves as deputy coordinator for Onondaga County Emergency Management.
"I am proud to appoint Dr. Landsberg to this important leadership position. He is well-respected, a proven leader among his peers and colleagues and is recognized for his strong ethics and professional standards," says Crouse President and Chief Executive Officer Seth Kronenberg, MD.