Excellus BlueCross BlueShield has appointed three new members to its senior leadership team. They will take on new roles as part of the health plan's population health engagement leadership team working to ensure equitable access to high-quality, affordable care.
They are:
• Pharmacist Mona Chitre has been named president of pharmacy solutions, in addition to her role as chief pharmacy officer. In her expanded role, Chitre will focus on delivering clinically sound pharmacy solutions to enable growth and diversification and bolster investments and innovation in all areas of the rapidly changing pharmacy landscape. She joined the health plan in 2000.
Chitre oversees Excellus BCBS's pharmacy program, focusing on ways to drive affordable drug costs, quality outcomes, and appropriateness of care for the health plan's 1.5 million Upstate New York members.
Under Chitre's leadership, the health plan's pharmacy program has developed numerous programs to improve the health and well-being of the communities it serves. The introduction of the innovative RxConcierge savings outreach program and initiatives focusing on generic medications, medication adherence, and specialty medications have helped members access quality, affordable medications and earned the health plan national recognition. During her tenure, the health plan's Medicare Part D prescription drug plan has received a five-star rating from the Centers for Medicare and Medicaid Services, its highest rating, for seven consecutive years, making it the longest leading, and one of only two five-star plans in the nation.
• Physician Lisa Harris has been appointed senior vice president and corporate medical director for Excellus BCBS. In her new role as SVP corporate medical director, she will work closely with senior leaders to drive engagement, innovation, clinical quality, equitable access and affordability, as well as enable efficiency and satisfaction among the health plan's provider partners. Harris joined the health plan in 2018.
She previously served as vice president of medical affairs for commercial lines of business where she was closely aligned with the sales team serving as a clinical liaison and leading the clinical affordability strategy.
At Excellus BCBS, Harris maintained a focus on the larger strategy of improving health care for all as she collaborated on innovative solutions including a clinical queries system allowing key stakeholders to receive a coordinated response to clinical questions within 24 hours. She worked to develop a multifunctional high-cost claimants team designed to engage case managers earlier on in the member experience.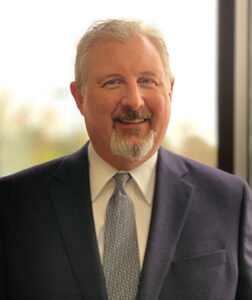 • Tony Vitagliano has been named senior vice president, provider network engagement. In his new role, Vitagliano will continue to focus on the health plan's provider partnership strategy in addition to now leading the areas of payment integrity, medical policy and risk adjustment. He will also serve as a member of the health plan's executive team. Vitagliano joined the health plan in 1993.
Vitagliano began his career with the health plan as an actuarial analyst and has held several positions during his time with the organization. Most recently, he served as vice president, provider network management and operations, leading teams dedicated to provider contracting, provider relations, value-based payments, and reimbursement.
During his career, Vitagliano led the development of Excellus BCBS's accountable cost and quality agreement (ACQA) model, providers partnership strategy, and the alignment of clinical quality and efficiency.
"Through their partnership with our providers and community members, each of these leaders has made a significant impact in achieving our health plan's mission of ensuring equitable access to affordable, high-quality care," said Jim Reed, Excellus BCBS president and CEO. "I'm excited to see our efforts in the area of population health engagement continue to grow under the strategic leadership of these highly skilled and experienced individuals."