Physician Suhayb Kadura has recently joined St. Joseph's Health's medical staff.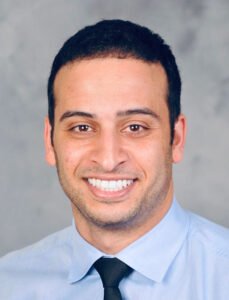 Kadura is a board-certified cardiologist who grew up in and began his medical education in Upstate New York. He did his residency in internal medicine at the University of Rochester as well as a three-year fellowship in cardiovascular disease at SUNY Upstate Medical University in Syracuse. Kadura completed his subspecialty training in interventional cardiology at the University of Connecticut in Hartford, Connecticut, where he trained in coronary and structural heart disease.
Prior to joining St. Joseph's Health, he worked as a hospitalist in Rochester at Highland Hospital and University of Rochester Medical Center, and as a hospitalist at the VA Medical Center in Syracuse. He will be continuing these roles.
A board-certified physician in cardiovascular disease and internal medicine by the American Board of Internal Medicine, Kadura is also an active member of the American Heart Association and American College of Cardiology. He is also board certified in nuclear cardiology as well as cardiac CT imaging.