ates of CNY (HOA) has been recognized by the QOPI Certification Program LLC, a wholly owned subsidiary of the American Society of Clinical Oncology, Inc. (ASCO), as successfully completing a three-year certification program for outpatient hematology-oncology practices that meet nationally recognized standards for quality cancer care. The certification program builds on ASCO's Quality Oncology Practice Initiative (QOPI).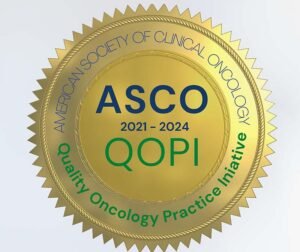 "Our mission is to provide the highest level of quality care in a healing environment for the mind, body and spirit of patients dealing with cancer and blood disorders," said physician Daniel Bingham, HOA board president. "Renewing our QOPI certification re-affirms our commitment to excellence, and demonstrates how our team goes the extra mile to achieve the best possible outcome for every patient."
HOA is the only cancer center in Central New York with the QOPI designation, and only one of 11 in New York state. QOPI certified practices routinely evaluate practice performance against quality measures and standards established by experts in the oncology field.
To become QOPI Certified, practices have to submit to an evaluation of their entire practice and documentation standards.
The QOPI Certification Program staff and committee members then verify through an on-site survey that the evaluation and documents are correct and that the practices met core standards in areas of treatment.