The Oswego Health Foundation, the philanthropic arm of the health system, has recently announced changes to leadership within its board of directors.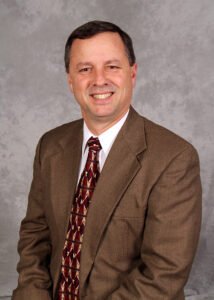 • Pete Cullinan has been appointed as board chairman. A lifelong native of Oswego, he recently retired from Exelon. Before his retirement at the end of 2021, he worked in the emergency planning field with a focus on nuclear plant emergency planning since 1990, first with Oswego County and most recently with Exelon at the James A. FitzPatrick Nuclear Power Plant. Cullinan is a 1988 graduate of the SUNY College of Environmental Science and Forestry with a Bachelor of Science in forest biology. In addition to Oswego Health, he has been involved with the American Cancer Society, the American Red Cross, Operation Oswego County, and the town of Minetto zoning board of appeals. In addition to serving as chairman of the Oswego Health Foundation board, Cullinan also serves as secretary of the Oswego Health board of directors.
• Mary Ann Drumm will serve as vice chairwoman. She is the chief executive officer for CRA Medical Imaging. Since 2002, CRA has been responsible for overseeing the radiology services at the hospitals they service, including Oswego Hospital, Crouse Hospital, along with interventional services at the Veterans Affairs Hospital in Syracuse. Drumm is involved in multiple community organizations including the Susan G. Komen Foundation, CNY Chapter of Medical Assistants, Medical Group Management Association, as well as the Radiology Business Manager Association. She holds credentials for radiology certified coder with American Health Information Management Group, as well as credentials for certified coding specialist, physician-based, and certified ICD 10 trainer. As a cancer survivor, Drumm is a mentor for Cancer Connects and a strong advocate for the Ronald McDonald House and Samaritan Center of Central New York.