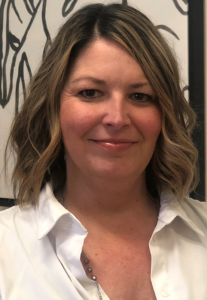 Oswego Health recently promoted long-time employee Jen Baker to oversee talent acquisition.
Experienced human resource specialist, Baker started at Oswego Health in 1999 and for the past 23 years has held various titles positions not only at the hospital but at The Manor, including CNA,
CNA manger, director of activities, nurse recruitment and retention specialist, benefits manager and, most recently, HR generalist.
In this new role, Baker will be responsible for providing a superior candidate experience throughout the full lifecycle recruiting process. In addition, she will provide proactive support to hiring managers and creatively source and attract qualified candidates for all roles using strategic recruiting methods.
"There is probably not a more deserving and suitable person for this role, than Jen Baker. We are very excited to have her step into this new role as we all know how critical talent acquisition is right now," said Vice President of Human Resources Marq Brown.
With more than 1,200 employees, Oswego Health is the third largest employer in Oswego County.