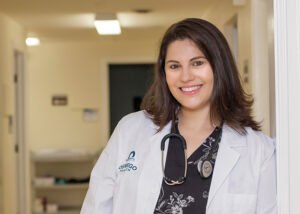 Oswego Health welcomes certified physician associate Emily Crandell to the healthcare system as a new provider at Oswego PrimeCare.
Crandell earned her physician assistant's degree in 2016 from Upstate Medical University and her bachelor's degree in Biology in 2013 from SUNY Oswego.
Crandell previously worked in Oswego at a private practice where she gained extensive primary care and outpatient experience.  She is also a certified diabetes educator, an important skillset that Oswego Health will look to tap into as they expand programs for the community.
The team at Oswego PrimeCare offers the highest quality of primary care including health promotion, disease prevention, health maintenance, counseling, patient education, and diagnosis and treatment of acute and chronic illnesses.