Field for PAs growing "much faster than average," according to NYS Dept. of Labor
By Deborah Jeanne Sergeant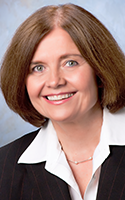 The physician assistant (PA) has become one of the most lucrative and employable position in health care. PAs provide direct care to patients in conjunction with a physician and can focus on a medical specialty. Most schools in New York offer a five-year program that is an accelerated bachelor's and master's degree, which is followed by required certification.
The 2016 Statistical Profile of Certified Physician Assistants, a report by the National Commission on Certification of Physician Assistants, states that more than 115,000 certified PAs work nationwide, an increase of 44 percent in the previous four years.
According to the Department of Labor's most recent statistics gathered in May 2016, Syracuse employs 1.75 PAs per 1,000 people. Their average mean wage is $104,440. The average mean wage statewide is $107,030.
The Department of Labor predicts 37 percent increase in employment change between 2016 and 2026, cited as "much faster than average" growth.
"I think it continues to be a good job opportunity with very high possibility of employment for people interested in working in the medical field," said Elle Abel, PA and representative of the Central New York Physicians Assistant Association. "We'll continue to need to fill positions with PAs. They're vital to the structure of medical field, especially with our physician shortage that physician's assistants and nurse practitioners help fill.
It only makes sense that the need for care providers has increased. With the jump in insured patients thanks to the Affordable Care Act and the decrease in providers as baby boomer physicians retire, demand for care providers has steadily risen. Many physicians use "physician extenders" —physician assistants and nurse practitioners — to help meet their patients' needs.
Abel speaks enthusiastically about her chosen career path at SUNY Upstate Cancer Center of Oneida, Syracuse/Oneida.
"I still think it's a good, satisfying career," she said. "We get to help people a lot and help them become their own, best advocate."
The physician assistant career also has room for advancement through specializing, thanks to fellowships and residencies. The Doctor of Medical Science (DMSc) is the future of the PA (physician assistant/associate) profession.
"These [fellowship] programs, located throughout the United States, provide advanced training and skills beyond the curriculum included in entry level PA training programs," said Sandra Banas, PA, chairwoman and assistant professor at Department of Physician Assistant Studies at the College of Health Professions at SUNY Upstate Medical University.
On-the-job training also helps PAs learn specialties. The career flexibility is just one of the pros Banas listed for physician assistants, along with a good salary, flexible hours, and continuing education.
PAs practice in every surgical and medical care setting. A few examples include emergency medicine, cardiac care, general surgery, obstetrics, psychiatry and neurosurgery.
Beyond the patient care setting, PAs may also find roles in administration of a health care facility or as faculty.
In addition to good math and science skills, PA candidates should possess interpersonal communication skills.
"The soft skills are really, really important," said Mary Springston, director of the PA program and clinical associate professor at LeMoyne College. "It's more than the technical skills of caring, but understanding the whole patient."
Any previous medical experience, such as working as an emergency medical technician or paramedic, may also help the candidate become familiar with medical settings and give a small taste of a few of the tasks PAs do daily.
"It's a rewarding field because you're able to care for patients and make a difference in someone's life," Springston said. "There are so many opportunities to impact the health care system as a PA. You can impact someone's life and hopefully make it a healthier one."