By Mary Beth Roach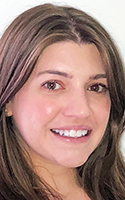 A new program between the Rescue Mission Alliance and Helio Health (formerly Syracuse Behavioral Healthcare) is offering another gateway to providing more accessible healthcare treatment to the homeless population.
Launched in June and called the Shelter Health Partnership, two certified recovery peer advocates are at the Rescue Mission's homeless shelters three mornings a week. There, advocates from Helio Health's Center of Treatment Innovation (COTI) and Liberty Resources reach out to the residents, helping them access primary health care, as well as mental health and substance use providers in the area. They help them develop recovery plans, coping skills and even bring them to appointments when needed.
"As a person-centered program, we work to identify recovery goals, which often include connecting individuals to formal treatment programs and community-based recovery organizations that help to support long-term recovery," said Ron Wood, program director at Helio Health's COTI.
The goal is to get the individuals staying in the Rescue Mission's homeless shelter connected to treatment, said Amber Vander Ploeg, Rescue Mission's chief program officer. "We have found for homeless people that bringing services to them is the best way to get them to engage," she said.
The rapport between the peer advocates and the homeless individuals is critical, both Vander Ploeg and Wood said.
Currently, the advocates are working with 25 individuals at the Rescue Mission, who have utilized a series of recovery-based supports, including referrals to detox, inpatient, outpatient, housing, medical, self-help, and to the Syracuse Recovery Center the 'Cuse Center.
Key to the treatment is that it is being brought to homeless individuals by peer advocates who have shared many of the same life experiences as the people they serve.
"The peers are individuals who themselves are in recovery, so they have that shared, lived experience," Wood said. "When they're meeting people where they're at, and in this instance, the individuals who are homeless, they may have that shared experience of having been homeless. They know what it's like to experience withdrawal symptoms. They understand what it's like working with DSS [Department of Social Services] and how to navigate what could be a complex system. So they're able to help people and advocate through each step of that process so the individual doesn't feel alone. They know that they're going through this with someone who's experienced it too."
The peer advocates go through a 46-hour training program in which they learn how to share their experiences in such a way to build a relationship with an individual, Wood said.
They are currently working to expand the on-site hours to provide additional outreach, Wood indicated, and Vander Ploeg noted that there are plans to open up the services to all homeless individuals, and to those who are in other area shelters operated by Catholic Charities and the Salvation Army.
"We are going to be moving this project out to the streets, she said. Case managers from the Rescue Mission's street outreach team, together with the peer advocates, will go out to provide those services.
The work of the partnership extends beyond the 25 people currently working with embedded peers, according to Wood.
"This partnership has helped to educate and inspire many other individuals in our local community to start a conversation surrounding "recovery" and how the local community can be supportive of this life-long journey. This conversation helps to foster an environment of hope that recovery is truly possible and our community is supportive of ensuring that people receive the compassion and care that they rightfully deserve," he noted.
The partnership is part of a multi-faceted approach that New York state is undertaking as part of Gov. Andrew Cuomo's aim at addressing substance abuse in homeless shelters, Vander Ploeg said, and as Wood explained, homeless is often an unintended consequence of substance abuse.
Onondaga County, Vander Ploeg said, was selected as one of the counties that would do a pilot project since it has a larger homeless population than some of the small counties and because the county has a good working relationship with the Rescue Mission's Office of Temporary Disability Assistance.
The Rescue Mission's Kiesewetter Emergency Shelter on Dickerson Street, with 183 beds, is the largest such shelter in Onondaga County and in 2017 it provided more than 90,000 overnight stays.
While the partnership is beneficial to the individuals it serves, it also benefits the overall health of the community since it reduces the number of avoidable visits to area hospitals and frees up shelter beds for others that need them, Wood explained.
In terms of working to help that population, both Vander Ploeg and Wood see the Syracuse and Onondaga County area as having a wide variety of services for those battling substance abuse.
"I think in certain circumstances, people seek out this community because we have such expansive programming to help with substance abuse treatment, with mental health treatment, establishing that recovery network," Wood said.