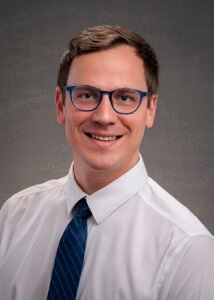 St. Joseph's Health announced physician Ranier Horton has joined St. Joseph's Health Hospital as a hospitalist. A board-certified physician, Horton completed his residency at St. Joseph's Health and continues to provide care to patients as a hospitalist.
Horton focuses on the general medical care of hospitalized patients, treating a wide variety of disease processes with a high level of acuity. He provides medical continuity throughout patient stays. This continuity of care has been shown to increase patient satisfaction, reduce hospital lengths of stay and lessen the chances of being re-hospitalized.
"I'm proud to be a hospitalist at St. Joe's because it allows me to provide compassionate and comprehensive care to patients with a wide variety of acute medical conditions," Horton said. "Having completed residency at St. Joe's, it's a privilege to continue working in an environment that values patient-centered care and makes a meaningful difference in the lives of our patients and their families."
Horton holds a Doctor of Osteopathic Medicine (DO) degree from Touro College of Osteopathic Medicine in Middletown. He previously earned his master's degree in medical sciences from Loyola University in Chicago, Illinois, and his Bachelor of Science degree in molecular and cellular biology from University of Illinois.