25 tips: With a little planning, you can survive the holidays
By Deborah Jeanne Sergeant
Does it seem like every celebration this season centers around food and stress? Those extra calories consumed during the numerous events can add up to tough-to-lose pounds in January.
Those aggravating discussions about politics, religion and personal choices can raise stress levels among otherwise level-headed family members ("Aren't you going to ever settle down?" "When are you two having a baby?"). Plus, there are the conflicting ideas about how to keep everyone safe from COVID-19.
By planning events to enjoy with loved ones, you can eat less and stress less during the holidays since you can focus on the activity.
1. "We have a lot of ugly sweater races. It's something to do with your family that's active.
2. "There are active games, like 슈어맨, and apps that get you up and going. Heads Up is one example. It's a trivia game to play with your family. Charades is a good game as the whole family is engaged. You have to demonstrate the movements.
3. "It's always good if you want to bundle up and do a family walk. Dress warmly and walk outside for 20 minutes and then turn around and come back for cocoa."
4. "Try snowshoeing. You can rent snowshoes at a lot of places.
5. "Go to Clinton Square for ice skating.
6. "Try downhill skiing.
7. "Meet up with a friend at Barnes and Noble have a coffee instead of lunch. Try to find a few books and recommend books to each other.
8. "You could go to the mall and walk if the weather is bad."
9. "There's the entertainment center at Destiny USA. They have an escape room and all kinds of activities.
10. "When I was growing up, we were big into sports. My family and I were all competitive. Every holiday, we made up some kind of sporting game. You can go outside and play football. You can also find affordable tickets at the Football Ticket Pad.
11. "Try something really basic, like going for a walk. You can bundle up and go for a walk with your family. Walking is a form of exercise. People neglect it seriously. You can go look at the Christmas lights and walk the dog with your niece you never have a conversation with. You're not around a kitchen table, forcing a conversation.
12. "If you go bowling, you start to collaborate with the people you're with, like what pin you should aim at. You're talking about something more constructive than politics. I want to have better conversations than that.
13. "Maybe during a holiday movie, like Christmas Vacation, every time someone says "Merry Christmas," do 20 jumping jacks with your family. Or 20 crunches every time someone throws a snowball."
14. "Hit the local arcade at Dave & Buster's.
15. "Try the rock-climbing wall in Franklin Square. That could be a family event or you could keep it to adults.
16. "It doesn't have to be centered around food but do a white elephant exchange.
17. "In Camillus, in Town Center, they do a Warrior Factory. You can sign up for classes or go for a one-time event to go through a whole circuit.
18. "Also doing Sky Zone is active and entertaining.
19. "Try something different. A good place to go is Pinterest. You can search 'fun things to do indoors' and you can find tons of games.
20. "Try snow tubing or sledding."
21. "Host a Sip & Paint party
22. "Hold a couples or friends movie night, craft night, or gift exchange."
23. "The key thing is remembering that you do not have to react. You get into huge arguments because people feel they must react and they often react in a way that puts the other person on the defensive. Like with masking, some will say, 'How can you wear masks?' and instead of counter attacking, say 'From what I understand it's safer and we have chosen to do that.' The big discussions tend to go nowhere. Indicate why you do it.
24. "If people ask awkward questions, you can ask, 'Why do you ask?' Saying, 'It's none of your business' would likely not end well. No matter how you come back, be calm and non-confrontational. You can change the topic by saying, 'This is something I don't want to discuss.' It's OK to say, 'I don't want to discuss religion at dinner.' There are a lot of topics to discuss, like 'How's school going?' or talking about family news.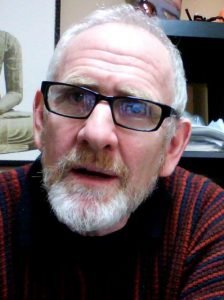 25. "Try to remain focused on being nonreactive and be aware some people are pushing buttons. Some have strong views they'll not debate; they'll say the same thing over and over. You don't have to engage just because someone raises something."
Tips 1 to 3: Walter Walker, III, personal trainer and personal trainer manager, Train Hard Fitness, Liverpool;
Tips 4 to 8: Jennifer Johnson, certified personal trainer, certified in exercise therapy, exercise recovery specialist, specialist in corrective exercise and owner of Fearless Fitness, Baldwinsville;
Tips 9 to 13: Patrick DiBello, certified personal trainer and owner Syracuse Fitness Center, Syracuse;
Tips 14 to 20: Jill Murphy, certified personal trainer and certified life coach, co-owner of Mission Fitness in East Syracuse;
Tips 21 and 22: Laurel Sterling, registered dietitian, Carlson Labs in Canastota;
Tips 23 to 25: Douglas Goldschmidt, licensed clinical social worker in private practice in East Syracuse.