Patients can more knowledgeably weigh their options and make informed choices
By Deborah Jeanne Sergeant
Have you ever received an unexpected medical bill weeks after you arrive home from the hospital?
Or feel sticker shock when the tab for the specialist is much higher than you imagined it would be?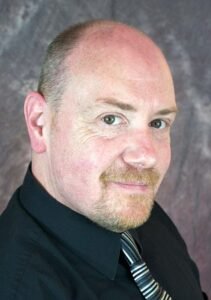 That should seldom happen again, thanks to the No Surprises Act (H.R.3630).
It is part of the Consolidated Appropriations Act, 2021 (CCA), which passed with bipartisan support in Congress and was signed by President Trump. The law took effect Jan. 1, 2022.
The Congressional Budget Office estimates that the act will lower health insurance premiums by between 0.5% and 1%, which can amount to a savings to taxpayers of $17 billion over the next decade. Consumers should save about twice as much between the savings on health insurance premiums and cost sharing for out-of-network expenses.
The No Surprises Act applies to commercial insurance, since programs like Medicare and Medicaid already have this kind of protection built in. The one big exception is ground ambulances.
Providers and facilities outside the patient's commercial insurance network cannot bill patients above the in-network cost sharing amounts for emergency facilities and services; post-stabilization care until they can be transferred to an in-network facility; air transportation; services ordered by an in-network facility. The exception is if the provider offers notification of the billing and obtains the patient's written consent more than 72 hours before the service is delivered. But services such as emergency medicine, anesthesiology, pathology, radiology, neonatology, and diagnostic testing are not included, as patients normally cannot give consent.
"It lowers emergency services, particularly if you have out-of-network costs," said Steve Wood director of insurance programs for ACR Health in Syracuse. "You're not hit with massive hospital bills that can really devastate you. It's always been a tricky situation in the past and I'm glad it's been rectified."
He believes that the No Surprises Act represents a big step toward better transparency in healthcare because it offers important information that can affect how patients receive care and how the care will affect their finances. Instead of blindly plunging forward into costly healthcare options, patients can more knowledgeably weigh their options and make informed choices more favorable to their financial situation.
"Doctors occasionally take on shifts at hospitals where they are not in network," Wood said. "That's where the issue is."
Specialists called in from other networks would also ratchet up the bill. Wood likens the scenario to purchasing a car and then receiving the true cost, once additional warranties, undercoating application, dealer fees and other costs are added to the price of the car.
"They tell you one price and at the end of the meeting with the salesperson, it costs more because of the added things," Wood said.
Now with the No Surprises Act, patients without health insurance can know what to expect. Any good faith estimates they receive that are $400 or more higher may be contested within 120 days of the date on the bill.
The No Surprises Act establishes new federal protections against surprise medical bills that take effect in 2022. Surprise medical bills arise when insured consumers inadvertently receive care from out-of-network hospitals, doctors, or other providers they did not choose.
Wood stressed the importance of the No Surprises Act to family finances.
"We've been working on this for a few years," he said. "I'm glad to see it come through. It's a step in the right direction for consumers and not fall to predatory behavior by insurance companies. It's a great move towards equity in healthcare."
Caitlin Donovan, senior director of the Patient Advocate Foundation in Hampton, Virginia, said that price transparency will help reduce the cost of care, though it will not solve the problem of the high cost of care.
"Healthcare is forever unexpected," Donovan said. "Building in more certainty is better for patients and caregivers."
She said that one loophole in the No Surprises Act is ground-based ambulance services, which are quite complex. Depending upon the municipality, the ambulance service may be within or without the patient's insurance network.
"I've seen people with $1,500 ambulance bills, or horror stories of people trying to take an Uber to the hospital," Donovan said.
"You don't have a lot of power over who 911 will send."
But once the ambulance parks at the hospital, the rest of the patient care will no longer be subject to surprise billing.
Donovan said that since the No Surprises Act is so new, many healthcare consumers do not know they should receive advanced notice of out-of-network bills.
"They need to know it's out there, so they don't get bamboozled by a bad actor," she said. "Your insurance company and provider should let you know if that bill is covered by the No Surprises Act.
Look over your explanation of benefits. That should be where you're made aware you're covered. Once you're to the point of a bad actor who's not following the law, it becomes your responsibility to stick up for your rights."
Unfortunately, about half of medical bills have mistakes in them.
Donovan said that when her son was born two years ago, her bill had an extra $650 on it. It took her eight months to get the money back. On average, it takes her case managers about 20 phone calls to resolve issues such as this.
"It's easy to be cynical and say that's why the system is set up that way, that they hope you give up," she added.