Local experts praise new diet method
By Deborah Jeanne Sergeant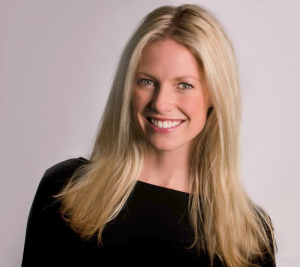 If you've spent any time on social media lately, you've likely heard of Trim Healthy Mama (www.trimhealthymama.com) from the book "Trim Healthy Mama Plan" by Pearl Barrett and Serene Allison. Also known as THM, it's an eating plan that offers both pros and cons, according to area health experts.
Not just for mamas, the eating plan basically involves nixing white flour, white sugar, unhealthful fats and artificial sweeteners; never eating carbohydrates and fat sources in the same meal; and eating every three hours. Those following the plan also choose as most of their carbohydrate intake fruit, vegetables or, occasionally, low glycemic index bread, such as sourdough bread.
Kelly Springer, registered dietitian and owner of Kelly's Choice, LLC in Skaneateles, said that the emphasis on fruits and vegetables makes THM overall pretty healthful.
"If we eat foods that are natural, whole and have one ingredient, those foods are the foods that nourish our bodies, help us maintain weight and keep us from chronic diseases," she said.
Short-term and yoyo dieting monitored by weight loss app, can lead to weight gain, as individuals return to the old habits that caused weight gain. Springer views THM's "lifestyle" promotion as likely more effective, providing they stick with it.
She also likes how THM promotes not going longer than three hours without food, as long as participants make good food choices for snacks.
But she added that the rigidity of the plan may make it difficult to follow, particularly not consuming fats and carbohydrates in the same meal.
"I believe we should have all the food groups in a meal," Springer said. "The combination of food is important to make sure we get all the macronutrients we need. I'm not sure where the science is for separating food groups."
To reduce calories and glycemic index food consumption, THM says to use non-sugar sweeteners. Springer said that although xylitol has been proven to be safe, she prefers natural, plant-based sugar substitutes such as monk fruit or stevia.
Springer also wants clients to understand why they eat what they do.
"When we educate someone and give them the knowledge, they truly make better decisions in their eating plan," she said. "With these type of diets, they're told to just follow the plan instead of learning why and how and when. Then people find long-term success."
Heather Carrera, certified nutrition specialist at the integrative practice of Lesley James, MD, in Rochester, also felt impressed by the healthful aspects of THM, including the emphasis of healthful carbohydrates sources and mindful eating.
She cautioned that people with complex issues involving gut health, inflammation or hormone issues may not be able to follow THM.
THM's insistence on eating fat and carbohydrates separately is something with which she disagrees.
"That is one of the things that slows down the absorption of sugars from carbohydrates," she said. "I say, always pair a carbohydrate with protein and healthy fat. It slows down the absorption. I was never taught that separating carbs from protein has any evidence of helping people lose weight. Fat helps you say satiated and full and aids with the absorption of some vitamins."
Many THM recipes listed online are dessert recipes, or ones geared to replace now-forbidden foods. Since they're trying to improve dishes that include things like white flour, they often call for more obscure and expensive ingredients.
Carrera said that this may cause some people to decide they can live without the temptation; however, others may just cave in and go for the forbidden dessert or tempting baked good.
She also thinks that losing weight doesn't have to be complicated.
"This diet may make it more complicated," Carrera said. "You don't have to do elaborate bread recipes. You could choose to not have bread. Most THM recipes are replacements for cravings, but I think it's better to replace things with healthful foods and train your taste to crave healthful foods."
She said that many people can lose weight successfully by eating whole, healthful foods in modest portions, staying active, sleeping well and enjoying the occasional treat (preferably homemade with healthful ingredients), "but if it's not, it's okay if you're a generally healthy person," Carrera said.