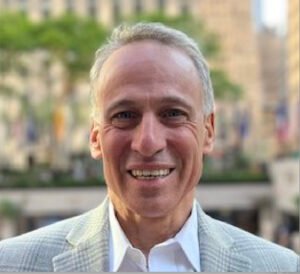 William G. Veit has been named assistant vice president for internal audit and enterprise risk management at Upstate Medical University. He also serves as university's chief audit executive.
Veit brings to Upstate significant experience in higher education risk management, regulatory compliance, accounting, financial and information security controls, and other areas.
He previously served as vice president and chief financial officer at Cazenovia College (2021-2023), where he was a key member of the president's leadership team interacting on issues related to finance, audit, payroll, information technologies, human resources and facilities maintenance, and more.
He also served as senior risk management consultant for FoxPointe Solutions, a division of the Bonadio Group, Syracuse (2019-2021), providing expert advice on risk assessments to hospitals, social services and banking, among others.
At SUNY Cortland (2015 to 2019), Veit served as risk management officer and director, where he directed the college's internal controls and enterprise risk management program. He also developed the college's first-ever risk management plan.
Veit also held positions at Badoud Enterprises Inc., Syracuse, (1990-2014) as CEO and president, vice president commercial printing and chief financial officer.
Veit earned an MBA and bachelor's degree from Le Moyne College.